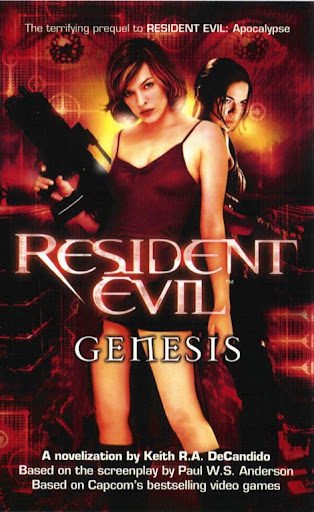 This is actually a full-fledged review, of sorts, as I actually finished the book already!
Resident Evil Genesis
is the novelization of the first
Resident Evil
movie. All-in-all there is nothing new here, save that you get a more solid time line of events that led up to the T-Virus release. The movie has flashbacks while the book keeps events in continuity. You also get perspective from secondary characters like Matt Addison, Rain Melendez and Kaplan, as well as learning a bit more about the Umbrella Corporation.
Verdict: probably a fan-only read, or a good used book find if you want to read something semi-mindless (no zombie pun intended). I believe there are five more in the series, though only three movies (the next book and movie being "Apocalypse").
Will I read any of the others? Perhaps.